Melton Moyo - Principal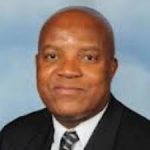 I began my teaching career in Zimbabwe 1985 where I worked for five years. I began my career in Canada in 1991 as a supply teacher and as full time teacher in 1994. I began my administration journey in 2000 after serving for eight years as head of special education. Although there are many styles of leadership, I am a firm believer that the most effective leadership style is that of a shepherd, leading from the back. Through this approach it is easier to see the sheep that strays, limps or is energetic.
During my spare time I love to work with charitable organization. I have my own registered charity that takes up the bulk of my time during the summer months.
Roberto Mittone - Vice Principal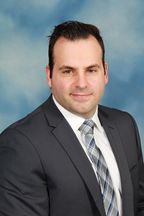 Roberto Mittone began his teaching career in elementary school, teaching grades 7 and 8. He developed a keen interest in coaching and a passionate teacher supervisor of the Luke 4:18 Social Justice Committee. Educating students about injustices, and teaching them about the saving grace of Jesus Christ and of the Catholic faith, became Mr. Mittone's impetus. In 2009, he became a Religion teacher at St. Brother Andre.
After four years in the Religion Department, the call to help others lead Mr. Mittone to a role as a guidance counsellor at SBA. During his time at SBA, Mr. Mittone engaged in leadership opportunities within the school and broadened his resolve to support students. Of particular note, Mr. Mittone is fascinated by the integration of technology and 21st Century Learning. Naturally, this lead him to pursue school leadership
courses and in September was named as acting Vice Principal at St. Elizabeth to support a short term leave. In April of 2016, he was called upon to do the same at St. Robert. In September 2016, he will proudly begin serving the St. Maximilian Kolbe community where he hopes to continue his vocation."
Danny DiLallo - Vice Principal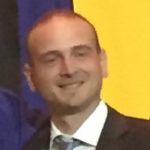 Mr. DiLallo is a passionate educator who is fascinated with leadership. He has enjoyed a career in education in both the elementary and secondary panels in a variety of roles. Most notably, Mr. DiLallo enjoyed several years as an arts educator, teaching high school drama. In particular, Mr. DiLallo is devoted to issues of social justice, and feels empowered to gives students a voice to speak for who they truly are. A father of 2 amazing children, Mr. DiLallo enjoys spending time going for long bike rides and playing catch. In moments when he is not concentrating on supporting students, Mr.
DiLallo enjoys playing baseball, playing guitar, and cheering on Toronto sports teams.
Partizia Marazzi- Vice Principal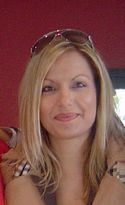 Ms. Patrizia Marazzi, Vice Principal Oversees students in Grade 10 and students in Grade 12 with last names "G to N". Ms. Marazzi is proud to serve as the Vice Principal of St. Maximilian Kolbe Catholic High School for 3 years. She has been in education for the past 19 years and has worked in both the elementary and secondary panels. Ms. Marazzi completed her Master's Degree in Education in 2001. In her spare time Ms. Marazzi enjoys soccer, ball hockey, running and cooking. Her passion is in Special Education and she is a strong advocate for inclusivity. Ms. Marazzi always strives to promote safe and welcoming environments for our students with various exceptionalities/learning needs. Her belief is that open communication among staff, students and parents, along with a nurturing environment all contribute to a conducive atmosphere. This enables students to successfully reach their full potential of their intellect and God-given abilities. Ms. Marazzi's accomplishments in education include: Adjunct Professor for the Faculty of Education at York University Interview Team for admissions to the Faculty of Education at York University Served on the Council for Exceptional Children Launched Best Buddies Program Recognized as "Teacher of the Year" in 2014 as presented by the Council for Exceptional Children York Region Initiated several social justice initiatives (i.e. Luke 4:18, Well of Hope in Brazil project) Ms. Marazzi's educational philosophy is based on uncompromising beliefs that ALL students can learn. Her commitment to diversity, caring and respect for the dignity and self-worth of all individuals is paramount.