Melton Moyo - Principal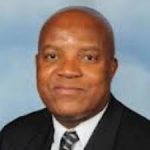 I began my teaching career in Zimbabwe 1985 where I worked for five years. I began my career in Canada in 1991 as a supply teacher and as full time teacher in 1994. I began my administration journey in 2000 after serving for eight years as head of special education. Although there are many styles of leadership, I am a firm believer that the most effective leadership style is that of a shepherd, leading from the back. Through this approach it is easier to see the sheep that strays, limps or is energetic.
During my spare time I love to work with charitable organization. I have my own registered charity that takes up the bulk of my time during the summer months.
Roberto Mittone - Vice Principal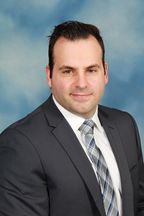 Roberto Mittone began his teaching career in elementary school, teaching grades 7 and 8. He developed a keen interest in coaching and a passionate teacher supervisor of the Luke 4:18 Social Justice Committee. Educating students about injustices, and teaching them about the saving grace of Jesus Christ and of the Catholic faith, became Mr. Mittone's impetus. In 2009, he became a Religion teacher at St. Brother Andre.
After four years in the Religion Department, the call to help others lead Mr. Mittone to a role as a guidance counsellor at SBA. During his time at SBA, Mr. Mittone engaged in leadership opportunities within the school and broadened his resolve to support students. Of particular note, Mr. Mittone is fascinated by the integration of technology and 21st Century Learning. Naturally, this lead him to pursue school leadership
courses and in September was named as acting Vice Principal at St. Elizabeth to support a short term leave. In April of 2016, he was called upon to do the same at St. Robert. In September 2016, he will proudly begin serving the St. Maximilian Kolbe community where he hopes to continue his vocation."